The Academy of Clinical Massage (Academy) and the National Certification Board for Therapeutic Massage & Bodywork (NCBTMB) have announced a partnership to introduce the profession's first Clinical Rehabilitative Massage Specialty Certificate Program.
What is the Clinical Rehabilitative Massage Specialty Certificate?
"For decades, stakeholders and professionals in our field have been looking for some type of recognized credential that can validate the training and experience of massage therapists who treat pain and injury conditions," explains Academy Director, Whitney Lowe. "This specialty certificate program has been uniquely designed to address this deficit."
The program prepares professionals to work in settings that require advanced clinical skills. It offers stakeholders, such as insurance companies, employers, and clients a way to validate a practitioner's specialized training.
The Clinical Rehabilitative Massage training prepares practitioners with the essential clinical skills and advanced knowledge necessary for working with musculoskeletal pain and injury complaints. This program integrates clinical science with hands-on protocols through innovative hybrid online and classroom study.
Core Components:
Clinical Orthopedic Massage online component (130 hours)
Classroom hands-on massage training (32 hours)
NCBTMB Specialty Exam
The online component focuses on key facets of rehabilitation science: anatomy, physiology, biomechanics, pathology, kinesiology, assessment, clinical reasoning, and treatment planning. The hands-on courses provide advanced massage skills from a diversity of treatment modalities.
For the hands-on courses, the Academy is partnering with some of the profession's most experienced educators. Current partners include Whitney Lowe, Judith Delany, James Waslaski, Don Kelley and Douglas Nelson. These highly-respected instructors bring years of advanced massage training for treatment of pain and injury conditions. More partner educators for the hands-on courses will be added in the future to give even more diverse training options.
After completing the Academy's Clinical Rehabilitative Massage online program, the hands-on courses, and passing the NCBTMB Specialty Exam, participants will earn a NCBTMB Specialty Certificate in Clinical Rehabilitative Massage. In addition participants will receive a letter of verification outlining the education and training they have received, which may be provided to stakeholders, such as employers.
Why This Program?
Employer's, insurance providers, and clients all want to know that you have appropriate training to address pain and injury conditions that you may be presented with. The Clinical Rehabilitative Massage Specialty Certificate Program is a rigorous training that develops the advanced skills needed so that you do not have to rely on oversimplified recipes or routines that limit your effectiveness. Instead your new training will allow you to engage essential clinical reasoning, tap into advanced knowledge, and employ superior client management skills, which are the hallmarks of the truly successful clinician.
How it Works
The program has two key instructional components:
(1) the Clinical Orthopedic Massage online component (approximately 130 hours) and
(2) the classroom hands-on massage training (approximately 32 hours).
You may take online coursework or hands-on classes in any order.
Final exam for Certificate is administered by the NCBTMB
Digital Badge for Certificate Completion is administered by the Academy of Clinical Massage
The online component focuses on key facets of rehabilitation science: anatomy, physiology, biomechanics, pathology, kinesiology, clinical reasoning, and treatment planning. The online format allows you to fit the program into a busy schedule, and complete it regardless of your geographic or time limitations. The online instructional methods used are also quite effective at helping you retain the content, and avoid cognitive overload and mental burnout.
The hands-on courses are designed to give you additional advanced massage skills and provide the 'practice' element of the training. Participating instructors in this program have been specifically selected because of their unique contributions to advanced massage training. All have decades of experience in advanced massage training in assessment and treatment of pain and injury conditions. They all also use a diversity of modalities and techniques, from across the field to provide you with a wide-range of treatment options.
To qualify for the program you must have a valid license to practice massage in your own jurisdiction and have completed an entry-level massage training program of at least 500 hours in length.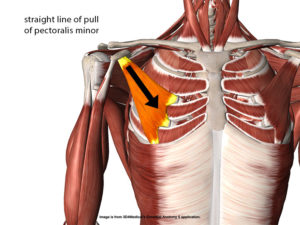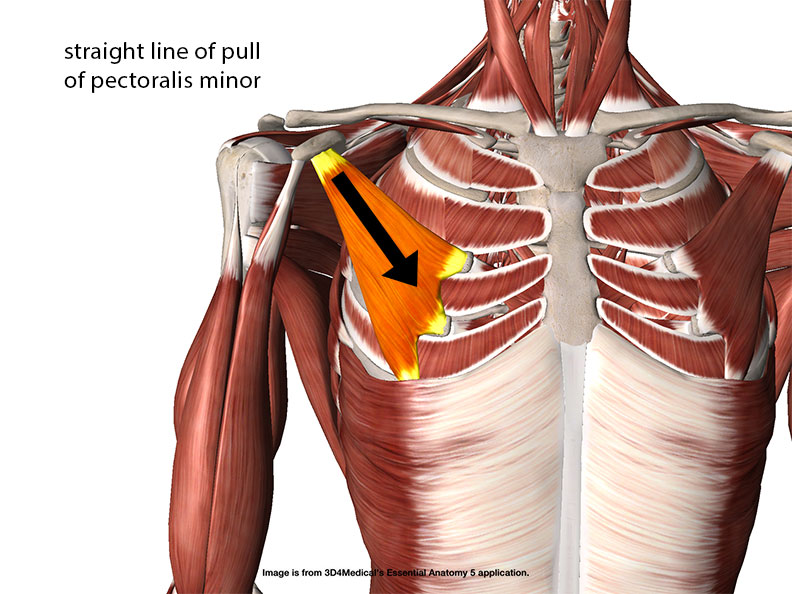 The Online Program:
The Certificate is based on the Academy's current Clinical Orthopedic Massage Online Program. This grounding centerpiece is built around a competency-based education (CBE) model and is unlike any other online course offering in our profession. There are seven body region courses that comprise the full online program.
7 Online Regional Courses:
Hip & Pelvis
Lumbar & Thoracic
Knee & Thigh
Cervical
Shoulder & Arm
Forearm/Wrist/Hand
Foot/Ankle/Leg
Plus, a required Assessment Skills Fundamentals course
The online program is a facilitated course, meaning that you will have frequent contact with your instructor, Whitney Lowe. You will have independent exercises, reading and study materials, hundreds of video presentations (which you can continue to consult after you finish the program), and assignments that you submit to your instructor. The courses are performed online in an advanced online platform that engages you in an active way in your learning. While videos and text do play a part in the program, these courses utilize the more advanced elements of online learning methods and instructional design, making the program far more interesting than simply watching videos and reading.
The Hands-On Courses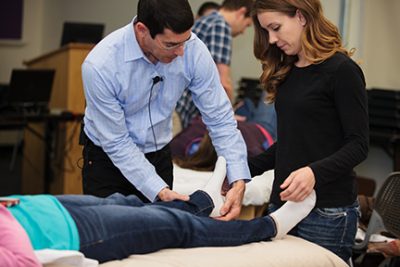 The hands-on coursework component must include:
one 2-day (16 hour total) training that focuses on lower body treatment
one 2-day (16 hour total) training that focuses on upper body treatment
Mixing and matching providers' workshops is allowed
Applicants provide proof of hands-on course completion to the Academy
View full course eligibility requirements here
View Schedule Here (click on "Link" for that workshop's information)
Ready to get started? Get going with the online component by signing up right now!
Frequently Asked Questions
There are many different locations where you can take classes that meet the hands-on course requirement. Click here to see the schedule page of current classes. More class locations will be continually added, so keep checking back for one near you.
Please request a signed copy of a certificate from the provider of the hands-on workshops you have taken; a CE certificate form is sufficient. It is preferred that you take at least one of the workshops after you have taken some of the online courses. When you have completed the online program and both of the hands-on course requirements you are eligible to sit for the final certification exam administered by the NCBTMB.
The online program is totally asynchronous, which means you can work in the program any time you want. You can do very small chunks of the program any time it is convenient. Why not login and do some study during that client appointment cancellation!
The hands-on courses are a minimum of 16 hours each for an upper body course and a lower body course. The amount of time it takes to complete the online course is really dependent on how much time you devote to it. The program averages about 130 CE hours, but the amount of actual time spent in the course can vary with your experience.
A digital badge is a modern version of the completion certificate that is a valuable method of sharing what you accomplished in the program. The digital badge is an electronic record of your course completion and includes a detailed description of what is involved in the course. Those interested in your training, may look up the badge and see what you actually learned. Badges are a handy way of sharing your new skill sets with employers, third party payers, or other interested parties. Click here to learn more about how the digital badge process works.
The cost of the hands-on workshops is determined by each presenter so consult their website page to find out how much each hands-on course will cost.
The full 130 hour online program is $750 (but you will find Academy specials and discounts at certain times of years and with certain promotions).
The final certification exam administered by the NCBTMB is $95.
You do not need a payment plan with the online courses part of the program. Online courses may be purchased individually, or as smaller bundles, spreading your investment out across several months. Click here to see the course pricing and package discounts available for the online course component.
This is a common question from people who have either never taken an online class with us or have had a bad experience with online learning previously. It is crucial to remember that treating pain and injury conditions is not simply about treatment technique. Success with pain and injury treatment is far more about integrating knowledge and skills across multiple disciplines (kinesiology, biomechanics, pathology, treatment planning, etc.). It is also about being able to think and problem solve.
This extensive knowledge is combined with your advanced palpation and client handling skills that you learn in the hands-on classes. I attempted to teach these complex aspects of rehabilitation science in the workshop format for years and found that there was simply too much information for people to process and integrate in a 2-day workshop. Students were mentally burned out and simply could not recall all the detail of what they learned in the workshop. I was convinced there had to be a better way to present this comprehensive material in a way that would stick and help people be more successful clinicians. Breaking the coursework of the online component into much smaller segments lets you learn when it is most convenient for you and it also allows us to use advanced interactive learning strategies that we can't use in the classroom. Click the links below to learn more about why we've been devoted to raising the bar with online education in the massage field since the early 2000s.