Helping you become the therapist everyone is looking for!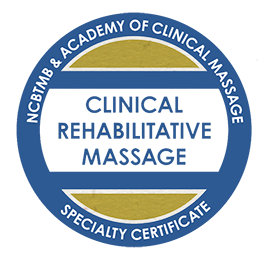 Specialty Certificate in Clinical Rehabilitative Massage
Click Image to Learn More
About Lowe's Training
The Academy's training program is an innovative, comprehensive massage continuing education program in advanced, science-based clinical and orthopedic massage, personally taught by the highly regarded massage educator, Whitney Lowe.
Lowe empowers soft-tissue therapists with the therapeutic techniques and the analytical skills needed for successful treatment. Today's clients seek massage treatment for a wide variety of complaints from sports, hobbies, daily living, and work related activities. Lowe prepares you for these challenges with protocols that integrate problem solving skills, important anatomical and kinesiological principles, and proven treatment techniques.
You will learn simple evaluation procedures so you can establish the best approach and a physiological rationale for your treatment plan. These protocols, along with highly effective treatment solutions, with make your treatments more efficient, sound, and successful.
Join us and learn why students rave about Whitney's courses, from his hands-on workshops to his online program. Whitney cares about your success as a practitioner, and his training will energize your therapeutic work and your practice. Thank you.
 What is the difference between the online courses and the workshops?
Learn More About the Academy of Clinical Massage and Whitney Lowe…
All transactions on this website are governed by our Privacy Policy and Terms and Conditions. Click on their respective links to review these policies.
Featured Classes