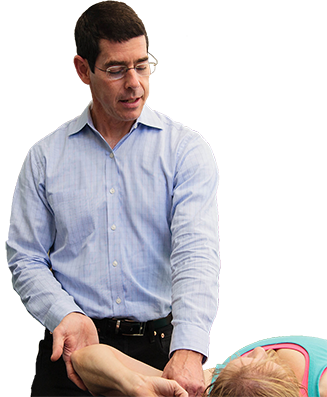 UPDATED & REDESIGNED FOR 2023!
This winter, I made significant updates to the Orthopedic Massage Online program!
The new design improvements give you a more efficient and effective learning experience. A key change is now the courses are condition-focused. You still learn my well-regarded HOPRS protocols, but now you learn specific protocols for each common pain and injury condition as well.
This approach offers several benefits:
Easier & simpler interface to navigate.
New, innovative design to make learning easy.
More videos for increased understanding and retention.
Engaging lessons and 

added features 

that keep you involved.
Condition-focused courses for a more targeted learning experience.
Step-by-step instructions for treating common pain and injury conditions.
Fun opportunities to check understanding and reinforce key concepts.
The program's user-friendly interface and condition-focused design make it an invaluable reference for your practice, even after you finish the program.
We're excited to share this updated program with you and look forward to hearing your feedback.
ABOUT
The Orthopedic Massage Certificate Program does a deep dive into the skills needed for successful and effective advanced treatment with massage.
Lowe's accessible teaching, advanced educational methods, and extensive expertise are all brought together in this unique educational opportunity.
Gain from working directly with Whitney Lowe
Learn injury-specific solutions for long-term pain relief
Master Lowe's highly effective 'Ladder of Engagement' model
Add proven, outcome-based solutions to your repertoire
Gain insight into musculoskeletal conditions
Become adept at matching treatments to the condition
Master problem-solving strategies for targeted care
Hone up on anatomy & kinesiology to improve your success
WHY ONLINE?
Self-paced.
Flexible schedule.
Reduced cost.
More time to learn.
More in-depth study.
Personal help from Lowe.
CERTIFICATE PROGRAMS
Certificate in Orthopedic Massage: All 7 online courses (100 CEs)
Certificate in Clinical Rehabilitation Massage: All 7 online courses, plus Upper & Lower Body Workshops (132 CEs)

See CRM page under Certificates
COURSES: Register Here
Cervical
Shoulder
Lumbar & Thoracic
Hip & Pelvis
Knee & Thigh
Foot, Ankle, & Leg
Elbow, Forearm, & Hand
DISCOUNTED PACKAGES: 2-course bundle or 3-course bundle, and Professional
DETAILS:
14 CEs per course; 100 total online program
Downloadable CE letter
Self-paced, access anytime
Deadline: 18 months
CE Provider Approvals: NCBTMB, AMTA, All states
Instructor: Whitney Lowe
ADDITIONAL BENEFITS
Lowe's 'Office Hours' mentorship program
Free supplemental course content
Extensive video library
Instructor guidance & communication
Professional Program purchases get:

Lowe's Collected Works Vol. 1 & 2
COURSE EXPERIENCE
A variety of multimedia.
Interactive learning activities.
Treatment videos.
Case studies.
Anyone with basic massage skills can learn easily.
CANCELLATION
Full refunds if the course(s) have not been accessed. If minor course interaction, ask us if course cost may be applied to another product or workshop. Engagement in the course that indicates use will result in no refund. Email for more information.
COPYRIGHTS

Content, design, layout, technical design, instructional design methods, and all text, descriptions, questions, course activities, case studies, assignments, graphics, pictures, and forms, including paraphrased or altered versions of any text or content regardless of amount, is protected by United States copyright laws, particularly copyright law pertaining to online courses, instruction, and development, as well as other copyright laws as applicable.

Please know that there is no 'free' or 'personal' use exceptions for online instructional works. Please make sure that you are familiar with United States copyright laws. Academy of Clinical Massage retains the right to pursue legal remedies for illegal uses of any part, regardless of the amount, of its works.

All elements of this work are explicitly prohibited from use in public or private schools, libraries, continuing education, or any kind of public display, educational or not, including but not limited to: images (altered or not, adapted or not); text (paraphrased or not, of any amount); any content, including design elements, style, and other elements, in these works as expressed in US copyright law pertaining to online educational works.

Teachers/Schools: Please be advised that Whitney Lowe and the Academy of Clinical Massage explicitly prohibit adaptation of any kind or amount of its online or workshop program to school curriculum. Legal action will be pursued in cases of infringement. Refer to copyright laws pertaining to online course, development, and instruction.