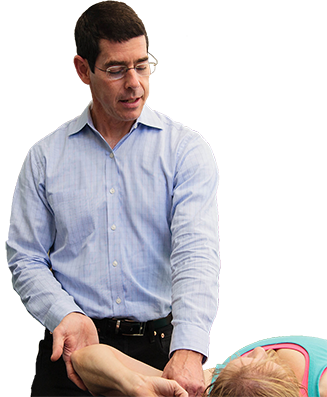 2022 Hands-On Courses with Whitney Lowe
Whitney will be offering a 5-day intensive training at the Costa Rica School of Massage Therapy!
This approximately 32-hour program will include both of the courses required to fulfill the Clinical Rehabilitation Certificate.
There will be time to enjoy what is so special about Costa Rica.
What are the differences between Lowe's Online & Workshop courses: Explore here
Hands-On Training with Whitney Lowe
Lowe's training is dynamic, fun, and engaging. You will improve your treatment skills and explore the assessment protocols that will increase your success with common soft-tissue injuries and pain conditions. Your clients will greatly appreciate your new knowledge and you will be able to expand your practice into a high-demand type of massage.
Increase your skills with the following:
Innovative & evidence-based treatment strategies
Important anatomical landmarks & biomechanics
Foundational assessment principles & testing
Pain patterns, conditions, and structural issues
Clinical neurodynamics: key concepts of neural pathology
Learn to make wise choices in your treatments. Lowe's training helps you become a more thoughtful and savvy therapist, with highly effective treatment protocols to meet your clients' needs.
Added bonus — Gain one of the highest regarded certificates available in the profession.
Key Objectives:
Understanding why treatments function and how they are effective
Learn the why, what, and how so treatments are based on sound problem-solving
Develop a more satisfying practice and loyalty from your clients
 Lower Body
Lower body and extremity orthopedic disorders are extremely common today. This course covers conditions and biomechanical issues of the lumbar spine, hips and pelvis, and lower extremity. We explore how this entire region is fundamentally interconnected, and how conditions thought to be in the extremities can originate in the lower torso and hip/pelvis region. We also explore nerve related dysfunction.
Conditions covered: complicated low back pain, SI joint dysfunction, piriformis syndrome & other nerve impingement conditions, iliotibial band friction syndrome, patellofemoral pain syndrome & other knee injuries, shin splints, plantar fasciitis, tarsal tunnel syndrome, neurodynamic testing and nerve mobilization techniques.
Upper Body
Upper body and upper extremity orthopedic disorders are a virtual epidemic with our technological and busy lives today, especially in the occupational sector. Areas such as the shoulder have very complex biomechanical arrangements that are highly reliant on proper soft-tissue function for their optimum health. This course covers conditions and biomechanical issues of the cervical and upper thoracic region, as well as the extremities. We explore how this entire region is fundamentally interconnected. We also explore disorders caused by damage or dysfunction to peripheral nerves, which make up a huge percentage of upper extremity complaints.
Conditions covered: cervical disc herniation, thoracic outlet syndrome, whiplash and related cervical strain injuries, upper torso trigger points/dysfunction, shoulder impingement syndrome, rotator cuff pathology, internal shoulder joint pathology, epicondylitis, carpal tunnel and pronator teres syndromes, and many others.