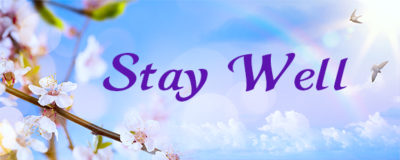 May Spring find you healthy and happy.
We wish our entire Academy family the best as we go through this concerning time. Please take care of yourselves, and your loved ones.
In an attempt to do something to contribute, we are having SPRING SPECIALS early.
We've significantly reduced the costs on our programs in order to help you meet CE requirements, and continue to advance your career in these 'off' times.
Please feel free to reach out to us. Our offices will remain open and we will be available.
Take Care, Whitney
Specials
Specials
Specials
Specials
Specials
Stay Well Specials
Bundles include the required text and shipping for free.
Individual courses do not include book, best values are bundles.
Single Course Discounts
18 CEs
Reg. $123.75
Sale: $99

2 Course Bundle 
2 Orthopedic & Clinical Massage courses of your choice

please email us your choices!

All the features included in the Professional package below
FREE Orthopedic Assessment in Massage Therapy, + free shipping
Discounted pricing on each course
Apply to full program at any time
36 CEs

Reg. 222

Sale: $185

3 Course Bundle 
3 Orthopedic & Clinical Massage courses of your choice

please email us your choices!

All the features included in the Professional package below
FREE Orthopedic Assessment in Massage Therapy, + free shipping
Discounted pricing on each course
Apply to full program at any time
54 CEs

Reg. $334

Sale: $275
 
Professional Orthopedic Massage Bundle
All 7 online Clinical & Orthopedic Massage continuing education courses
Work directly with Whitney Lowe
Supplemental course content (online and downloaded)
Extensive video library
Interactive course learning activities
Ongoing access to integrated video & course content
Qualifies for NCBTMB's Clinical Rehabilitative Massage Specialty Certificate
FREE Orthopedic Assessment in Massage Therapy text
Discounted pricing on each course
130 CEs

Reg. 750

Sale: $625