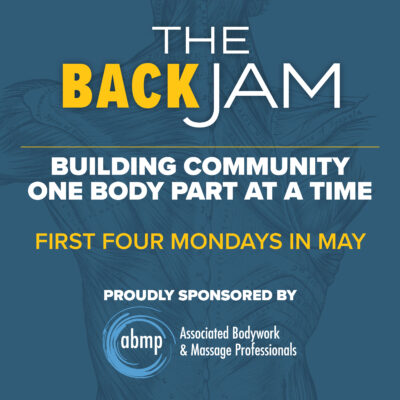 Announcing another incredible Jam Series event – the BACK.
Join me and other industry leaders as we explore the back from many perspectives and discuss many different techniques. 
Special Discount! Only $125, a $50 savings. 
Whitney's presentation will be Monday, May 8th, 12-1 EDT
Ask questions, get answers, and gain insights.
If you cannot make it, the recording will be available; register now so you have access.