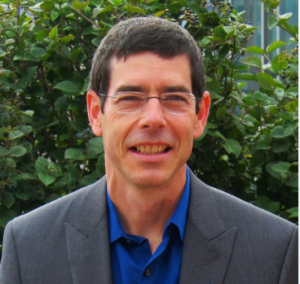 Lowe emphasizes research and sound science and his philosophy of education encourages both innovation and outcome-based therapeutic solutions. His continuing education courses and workshops teach a diverse set of advanced treatment techniques and well-accepted orthopedic assessment skills.
Most unique about Lowe's programs are his in-depth continuing education online courses. He offers you a unique opportunity to study directly with a national provider, and in a way that allows you more access to his guidance than a workshop. In his online courses, Lowe is your instructor and he is available for your questions, and personally reviews your assignments in the courses, offering you valuable feedback and mentorship.
The most innovative, unique, and important key features of Whitney's massage online continuing education courses are that he is the:
content author – and not just in the book that comes with the course, but virtually ALL elements, video, and content in the program.
lesson, exercise, and test creator – with extensive experience as an instructor, presenter, and online instructional course developer.
technology designer, with substantial background and knowledge of how best to use today's technology for superior educational goals.
Students greatly enjoy Whitney Lowe's dynamic and entertaining presentations. Lowe was awarded the Alliance for Massage Therapy Education's Educator of the Year Award for 2015. One of his professional goals has been to provide the kind of education that gets students excited about learning. His presentations and works are easy to understand, have clear explanations, and have excellent multimedia support materials with designs that are well-thought out for maximum learning for the student. Lowe's friendly, funny, and accessible teaching style is very much appreciated by those who take a course, online or in person.
Lowe's career spans three decades and includes extensive clinical work, research, publication, teaching, and positions on national boards and committees. Lowe directs the Academy of Clinical Massage, which provides advanced clinical massage continuing education, as well as programs for schools.
Professionals and schools use Lowe's text, Orthopedic Assessment in Massage Therapy. He is a contributing author to several other texts, as well. He is a member of the editorial advisory board of the Journal of Bodywork & Movement Therapies, and is a regularly featured author in publications such as Massage & Bodywork, Massage Today, and Massage Magazine. 
Lowe continues to provide dynamic, engaged, and illuminating workshops when he can at various locations. In the last few years, he has developed an online continuing education program that features advanced educational design and technology. The goal with these courses was to provide a learning opportunity that offered students a way dig much deeper into the elements of clinical and orthopedic massage.
Practitioners today understand that the public increasingly seeks more advanced forms of soft-tissue treatment. And while learning new techniques is always beneficial, many students want to delve into their learning even further and become more of a resource for their clients.
Responding to this need, Lowe set about developing an innovative and challenging online program to offer practitioners and students the chance to study one-on-one with him and go further with their studies in advanced therapeutic concepts and skills.
Lowe's goal is to not only share his wealth of knowledge and experience, but he wants to gets students excited about learning again. These courses are designed to challenge the way you think about your massage, tap your excitement about being a massage therapist, and get you fueled up again with the passion that brought you to this profession.
You can contact us by email or by phone at (866) 547-3214. Our mailing address is:PO Box 3500, #409 SISTERS, OR 97759